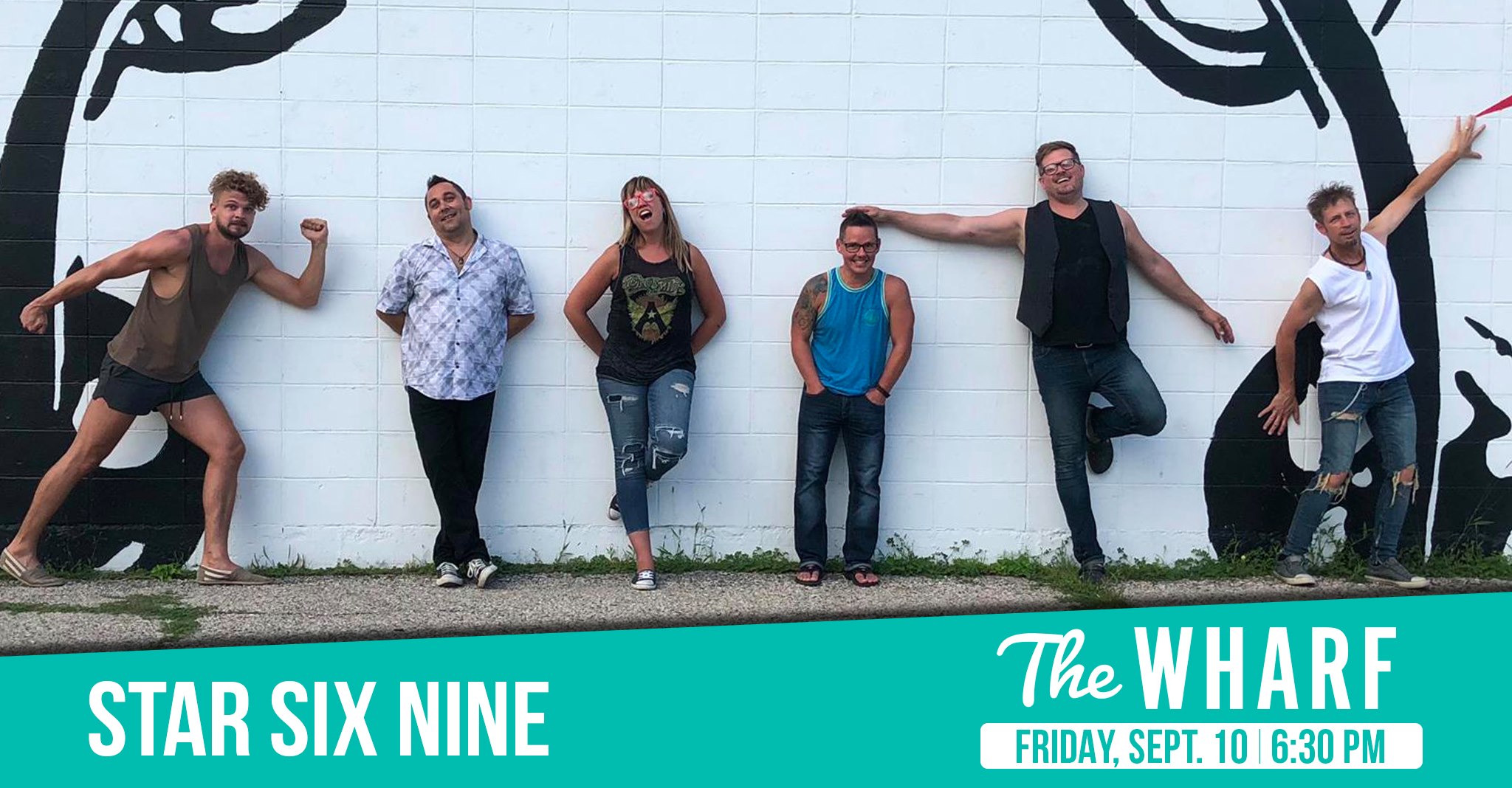 Star Six Nine at The Wharf
September 10, 2021 @ 6:30 pm
-
10:00 pm
Don't miss Star Six Nine at The Wharf Manitowoc on Friday, September 10th from 6:30 pm – 10:00 PM!
• Free Concert
• No Carry-Ins Allowed
• Rain or Shine (Retractable Roof System)
Star Six Nine combines five talented individuals whose aspirations include one thing: having a great time at their shows. No egos, no drama…just great music and a fun show. We are of the opinion that the stage is the only barrier between the band and you…otherwise, our show is like partying with all your friends. Rock? Pop? Country? You never know what you might hear next.
We invite you to join us at a gig…a visit to our show will most likely leave you feeling that you're not just an observer or fan. You're a participant.
The dates and information listed here are subject to change. Please call to verify dates and details.