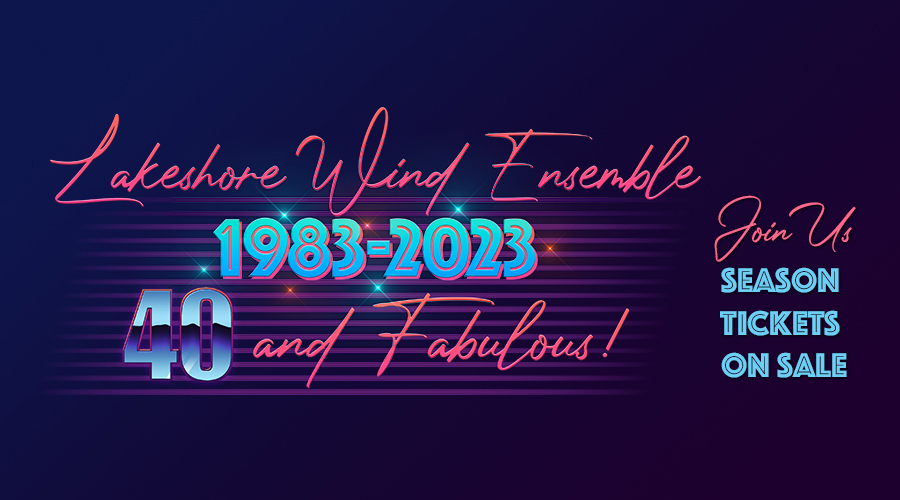 Lakeshore Wind Ensemble & Lakeshore Big Band, Pops Concert – Back to the '80s!
January 14, 2024 @ 3:00 pm
Sunday, January 14, 2024, 3:00 pm
Capitol Civic Centre
The Lakeshore Wind Ensemble and Lakeshore Big Band are "gonna go back in time" for this concert! The time circuits are set to the 1980s. Upon our arrival, you'll be treated to the sounds of popular music, movie soundtracks, and music performed at early Lakeshore Wind Ensemble performances. Make sure your flux capacitor is fluxing as you get your shoulder pads, neon colors, and big hair ready for this afternoon of flashback fun! Capture your memories in the 80's themed photo booth!
The dates and information listed here are subject to change. Please call to verify dates and details.