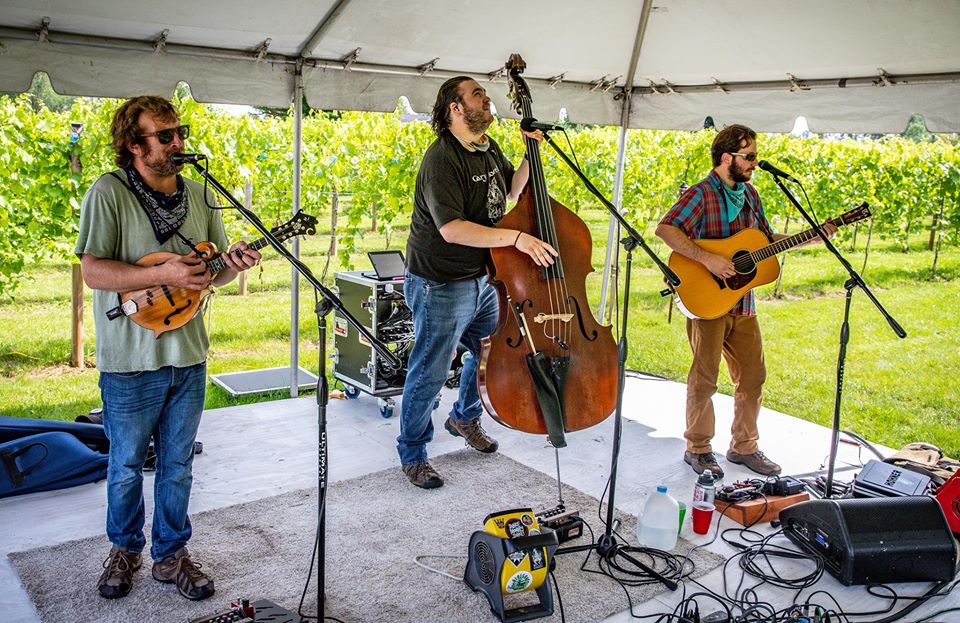 Pine Travelers @ Silarian Vineyards – Reedsville, WI
September 4, 2021 @ 3:00 pm
-
5:30 pm
SATURDAY, SEPTEMBER 4, 2021 AT 3 PM CDT – 5:30 PM CDT
Pine Travelers @ Silarian Vineyards – Reedsville, WI
Public

 

Anyone on or off Facebook
3:00PM | No Cover! | All Ages!
Pine Travelers are a new force in the American music scene, creating a melting pot of styles and sounds. Live shows can range from folk/Americana-influenced Rock, to tight funk grooves, to reverb swelling mayhem.
"After a busy past couple years that took them across the country, Madison's funky Americana quartet Pine Travelers have released a new album, 'Hiraeth.' In the new release, the band looks to expand on the acid-bluegrass of their early 2019 EP, 'Straw House.' -The 
bozho.com
And expand on their sound they have! The songs on the 'Hiraeth' album harness a wide array of influences, adding dance grooves, psychedelic funk, & even a few bittersweet ballads to Pine Travelers' musical mix.
2019 was a busy year for the band, who put out 2 new studio releases & continued to rise up the ladder on festival lineups around the Midwest region & beyond!
These included performances at Summer Camp Music Festival, Midwest Music Fest (MN), People Fest, Steel Bridge Songfest, Moondance Festival, Blottopia, & Bonfire Fest, sharing the stage w/ acts like: Billy Strings, Allie Kral (Yonder Mountain String Band), Vince Herman & Drew Emmitt (Leftover Salmon), Particle, Horseshoes & Hand Grenades, Pert Near Sandstone, Charlie Parr, Mr. Blotto, Cornmeal, & many more!
The dates and information listed here are subject to change. Please call to verify dates and details.